Tag: Prop Making
Faun Costume
April 2011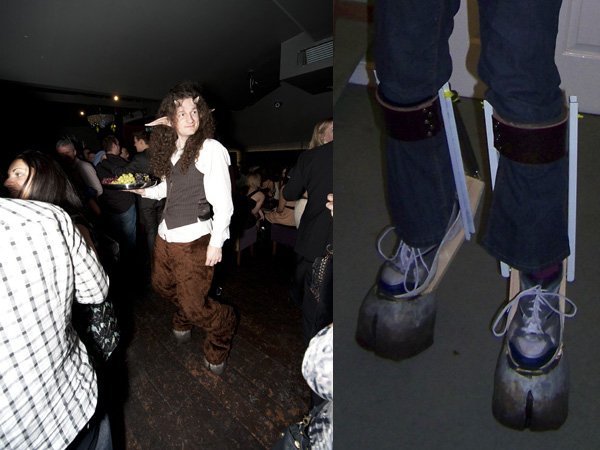 Through my friends at Firecat Masquerade, I ended up doing a stilt walking costume for Kurt Geiger's Christmas party. Made the digitigrade stilts based on this youtube video. Ears I bought but made the horns myself. Turns out furry trousers are very warm.
Lord Hell Bastard Mask With Detachable Angry Frown
November 2009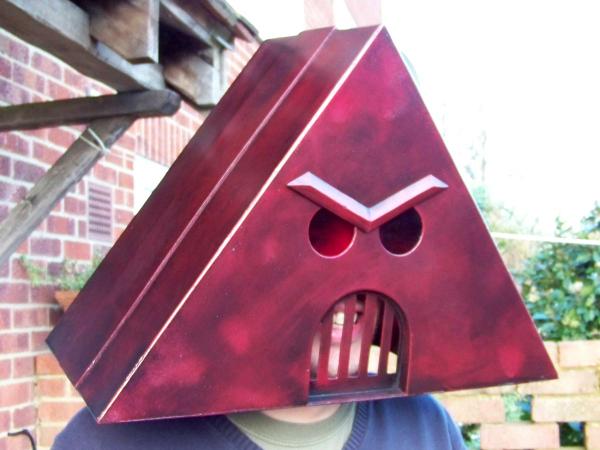 Ash who does all the sound engineering for the Clockwork Quartet does lots of interesting projects under the House of Strange name. He approached me with a skill swap proposal. I make him a helmet for his super shonky Space Mutants sci-fi series and he'll pay me in recording studio time. Awesome! Now I just need to work out what to do with some studio time?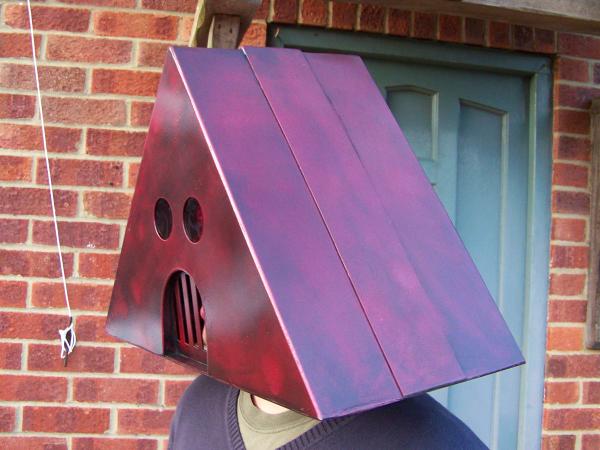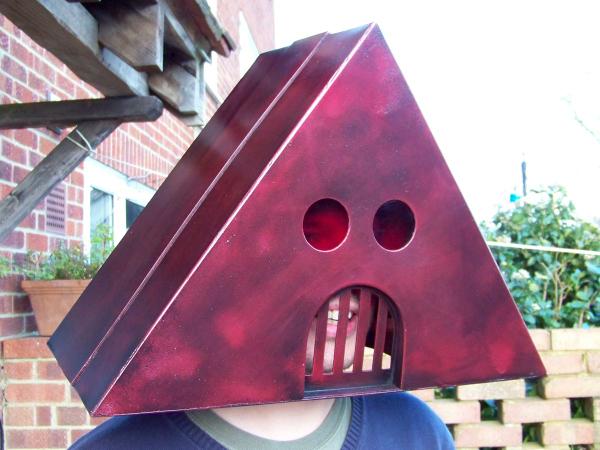 Steampunk Drone
November 2008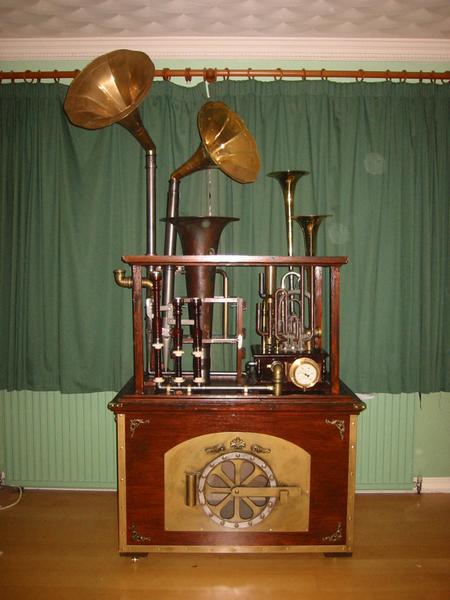 The Steamdrone is a non-functioning steampunk styled musical device. Built for the Clockwork Quartet as a centrepiece for the stage show. It is designed to house a laptop, amp and speakers for any backing noises. When not set up, it all packs down into the box.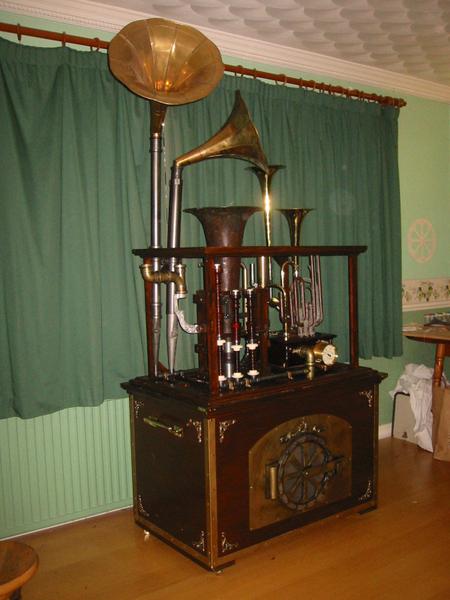 Living Statue: Hot Fuzz
March 2006
Again while working at RA Props, got given some clothes to paint bronzy gold. Turned out they were used for the living statue in the film 'Hot Fuzz'.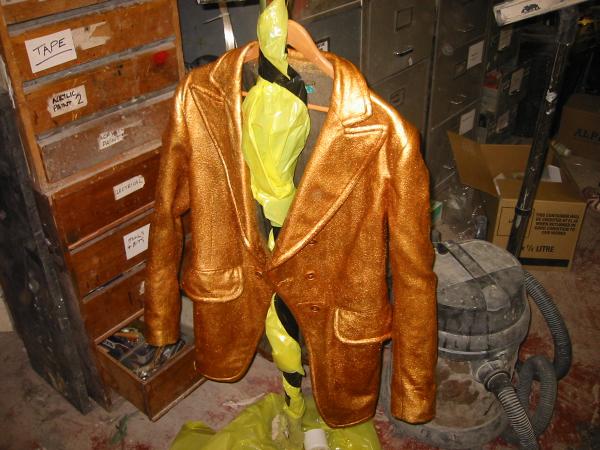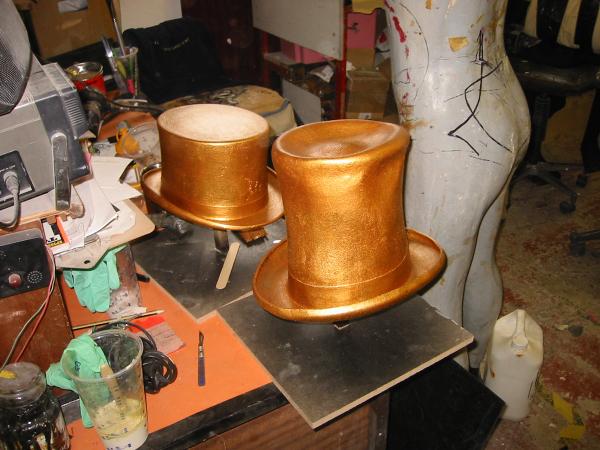 Blue Birds
February 2006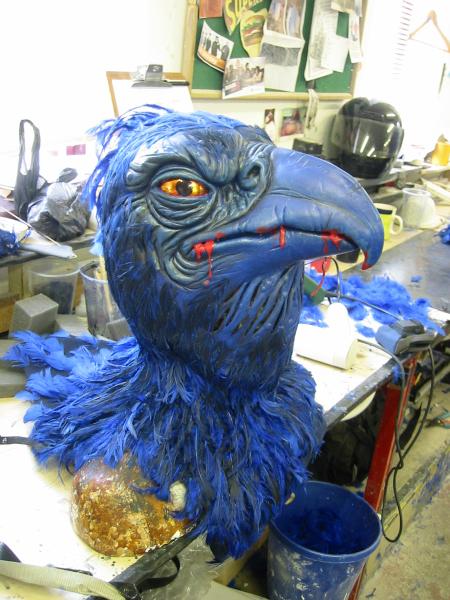 A number of bird heads and three left wings. Worked on them with a team of others at RA Props I think they were for a German production of Shakespeare?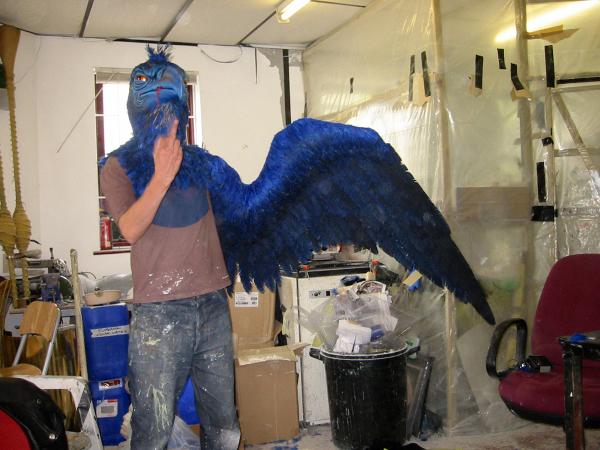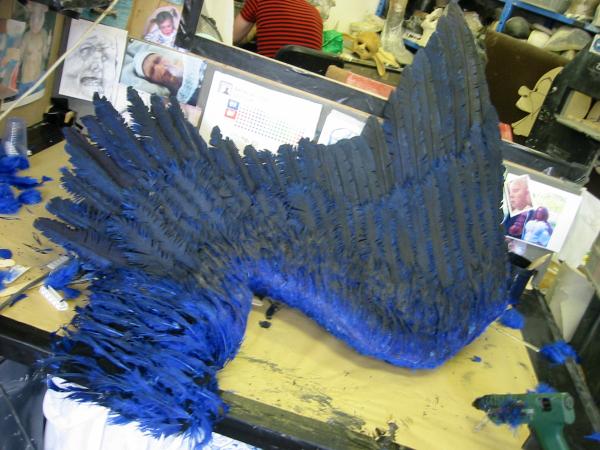 Sir Spam-a-Lot
January 2006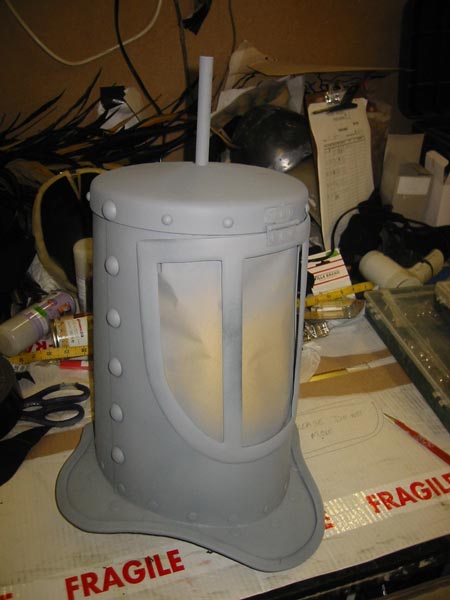 While working for RA Props, I worked on a load of bits and bobs for the London production of Sir Spam-a-Lot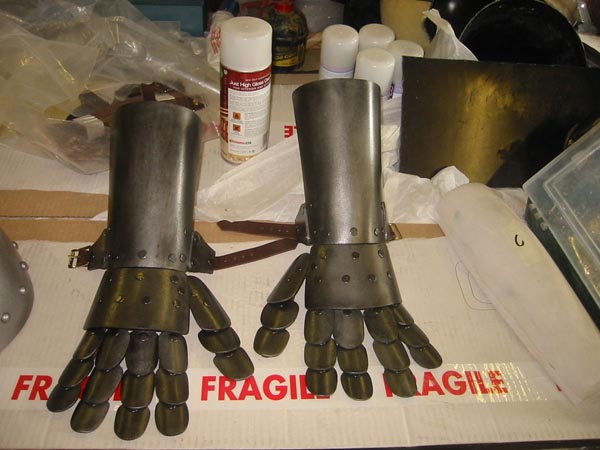 Tin Man, London Production of Wicked
January 2006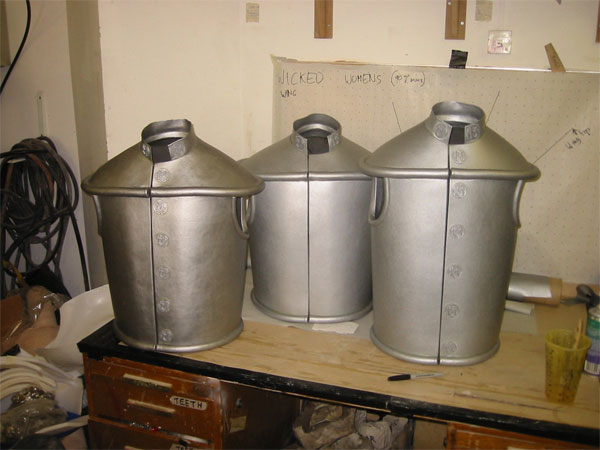 Back when I was working at RA Props I headed up a small team making the Tin Man costume for the London production of Wicked. They had four different guys who the costume had to fit, each with a radically different body shape and they only wanted three complete sets.
Cat Mask
November 2005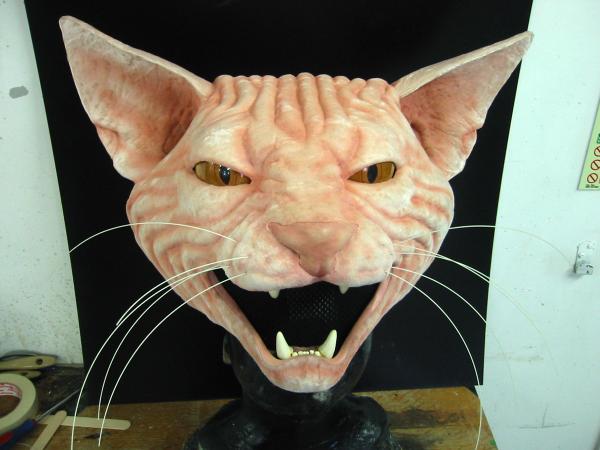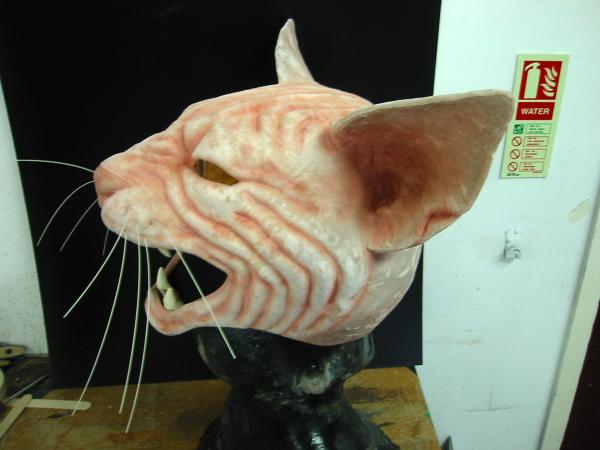 First project I was ever given at RA Props. A cat mask for an opera.