Tag: Jewellery
Clockwork Quartet Ring
APRIL 2011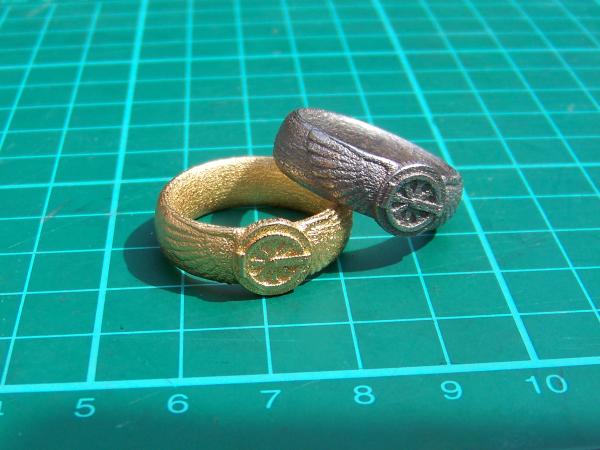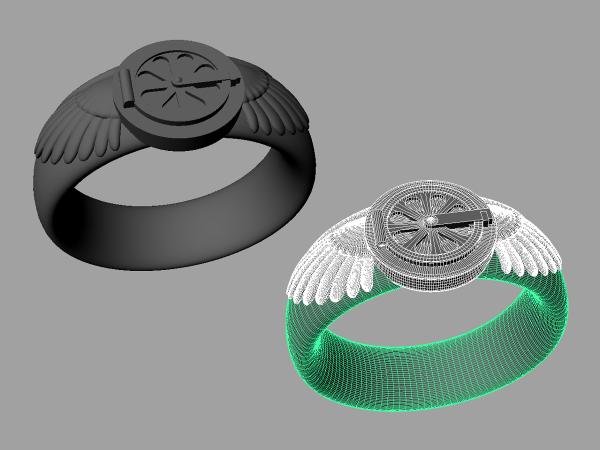 A ring for the character "The General's Wife" in the Clockwork Quartet. Designed in 3D software and printed out in steel using Shapeways.
Clockwork Quartet Cufflinks
February 2010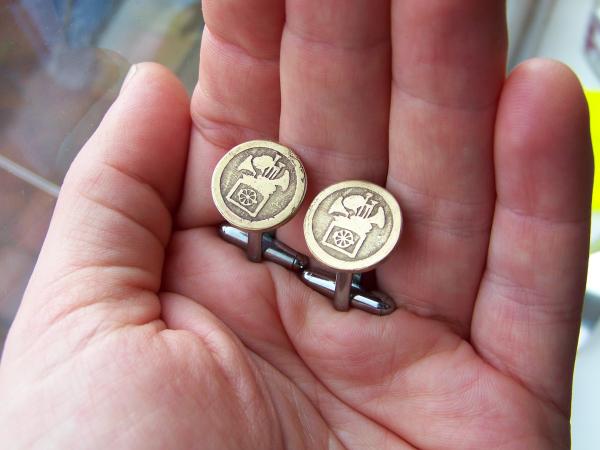 More brass acid etching. This time it's my version of the Clockwork Quartet's steam drone logo.
Airship Cufflinks
November 2009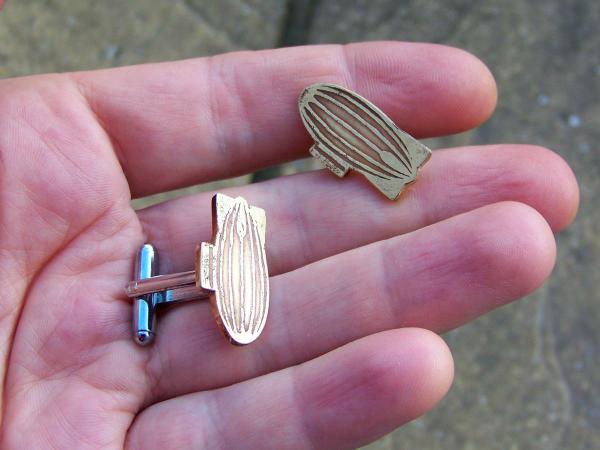 Solid brass acid etched airships, soldered to cufflink mounts. A birthday present for a friend who is doing a Phd relating to airships.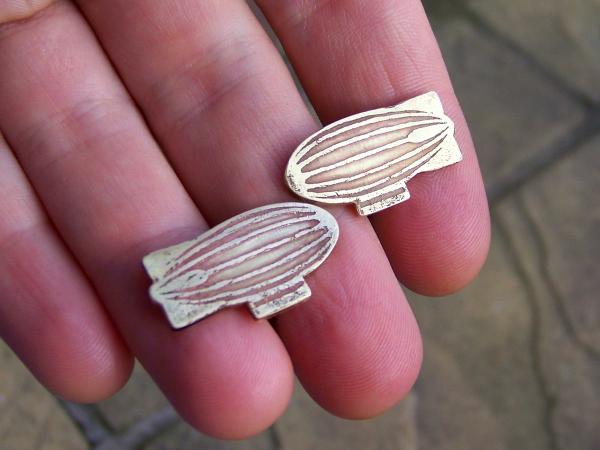 Cufflinks for the Lover
October 2009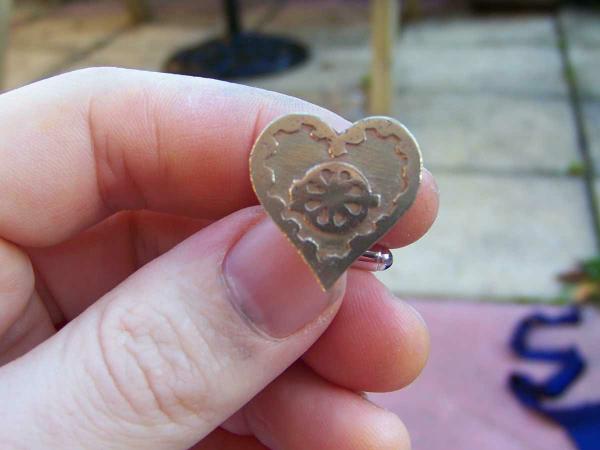 A pair of cufflinks made for my stage costume with the Clockwork Quartet. They consist of an acid etched brass plate brazed to the cufflink bit.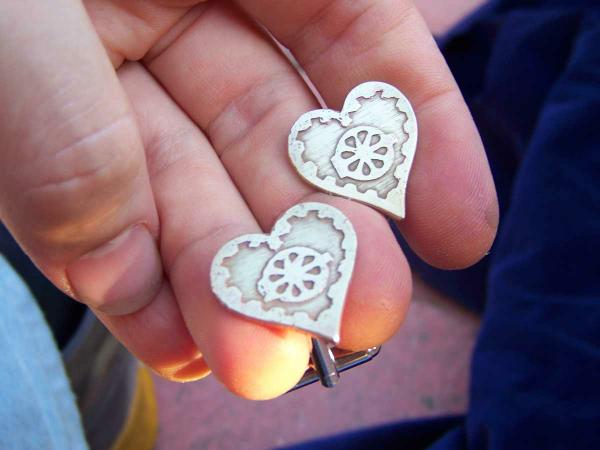 Lego Skeleton Jewellery
January 2009
A necklace and earrings made from Lego skeleton parts. I have been of the opinion that Lego skeletons are awesome for a while now.
Broken Hearted Earrings
November 2008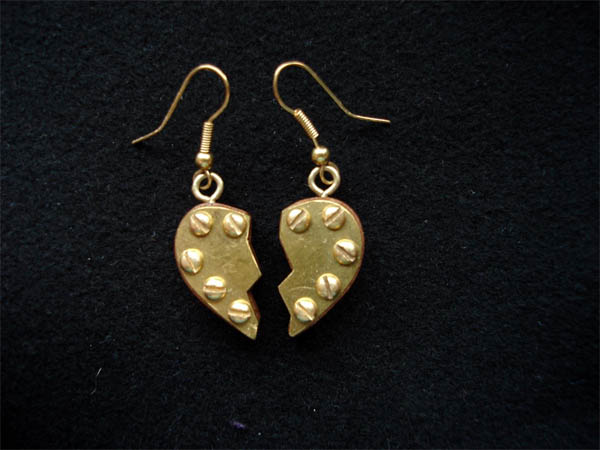 Earrings made for my lady fiend's (correctly spelt) birthday.